Education is a concept that holds an extraordinary level of importance in everyone's lives. It makes a person fit to survive on their own in the world. But, a lot of people even today do not have easy access to basic education. A majority of them travel long distances in order to fulfill this requirement. In other cases, some people are incapable to stepping out of their homes due to health complications or disabilities. This renders them helpless and thus unable to find a better source of livelihood.
A new form of education known as e – learning has slowly started picking up pace for this very reason. E–Learning or electronic learning allows people to learn, read and get educated with courses that are broadcasted using the internet. These courses can be accessed from anywhere and they're also available in other different forms such as videos, slideshows and PDFs for those who don't have access to the internet. The concept of e–learning took flight after the advent of computers. And the 21st century has made things simpler by making the same things available on tablets and smartphones as well.
Why e- learning has the Upper Hand?
E–learning gives one the opportunity to work according to their schedules. It doesn't require them to sacrifice any other work they may have. The lessons or modules do not have a fixed timing and are constantly made available to those who need it. It also allows people to study the topics at their own pace. Apart from this, one doesn't need to purchase any sort of study materials that may cost extra. This is helpful for those who do not have any financial resources and are solely dependent on the online material for their lessons. Travel costs are also saved as the person doesn't need to go to a particular institute for their lessons.
The lessons are also interactive in the sense that there are quizzes, audio – visual learning content as well as live chats with the instructors making it more interesting to delve into the subjects available. This helps a person understand better because the brain better comprehends things that are visual as well as auditory in nature. A big advantage lies in the fact that the courses are majorly student – centric. The teachers are able to focus on one particular person and help them solve any doubts that they may have encountered in the concepts.
Another plus point is that there are no age constraints. Be it the young or old, anyone can take up a course of their interest and pursue it with no restrictions or judgments whatsoever.  This allows people to restart their academics if in case they may have dropped out due to circumstances.
The E- Learning Pioneers
The internet has a host of websites related to education and off late there has been an onslaught of mobile apps as well. The most popular ones are what we're going to glimpse through.
Khan Academy – Started by Salman Khan in 2008, Khan Academy is an online coaching website that consists of normal school subjects like mathematics, science, computer programming, and history so on and so forth. The courses are available for every level of schooling from kindergarten to calculus and all the content is available in Spanish, Chinese, Hindi and about thirty other languages. A dashboard on the website helps the students track their progress in turn helping them set their targets. For all those who reside in rural areas of the world with no or very little internet connectivity, video versions of the lessons have been distributed by nonprofit organizations in the areas of Asia, Africa and Latin America.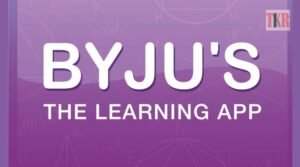 Byju's – It is a visual learning app founded in 2011 by Byju Raveendran. It contains videos curated by educators from top universities all over the country. The content on the app is purely personalized for the benefit of the students by including graphics and explanations from the tutors via video. Not just that, the students are also provided with any assistance they require from a team of faculty via e mails or phone calls. Byju's has over 1000 videos and the number continues to rise. The courses available are related to any board of education required such as ICSE, CBSE or even for entrance tests such as CAT, IAS etc. Another plus point that Byju's holds is the practice tests that one can take to test their progress in a particular subject.
Coursera – One of the most popular websites amongst students and professionals, Coursera has over 2400 courses ranging from biology, business, digital marketing etc. These courses are certified and are in collaboration with various popular universities like Stanford University, University of Pennsylvania, Indian School of Business, Yale etc. The website was founded by two Stanford University lecturers Andrew Ng and Daphne Koller and was fully launched across all platforms in April 2012. It currently has over 33 million students. Recently, Coursera also launched six online bachelors and master's degree qualification courses which is certainly a game changer in the world of academics.
Duolingo – This language learning platform was a project started by Guatemalan professor Luis von Ahn who is a part of the prestigious Carnegie Mellon University. The project was started as Luis had witnessed first-hand the hardships people faced in the Guatemalan community to learn English. It was expensive and not many people could afford it. This inspired him to create a free application that anyone could have access to and could learn any number of languages. The application was initially launched on iOS platforms after which the complete launch came on May 29th 2013. Currently the application has over 200 million users and over 28 courses of different languages which also include two fictional languages used on popular novels.
Education at No Cost
Initially it was deemed extremely necessary to attend school and university to be well aware of academics and to be termed as educated individuals. But with advancements in technology, one can be found to be knowledgeable about subjects even if he person may not have had any formal education. The world today is also looking out for self-taught individuals as their focus on one particular topic that holds their interests proves to be beneficial on a professional level. This is giving e – learning a boost and those with no access to education a chance at being known as equals.
-Urvasi.S.Talekar