WordPress has come a long way since May 2003. This free content management system software makes building a website easy. This ease of building and editing websites has made WordPress find a home among businesses worldwide. So, as opposed to the impression you might have had, WordPress isn't just for bloggers. Blogging with WordPress is only a fraction of what WordPress does.
If you doubt the effectiveness of WordPress to build a website for your business, you should know that WordPress is the market leader in the Content Management Systems market. It controls more than 60% of the Content Management Systems market. Also, close to 35% of the websites on the internet are created with WordPress. Furthermore, some of the most popular businesses in the world use a WordPress-built website.
We understand that you might need more reasons before you are convinced. So, as recommended by an essay writer, we have provided 8 reasons why you should use WordPress for your business.
WordPress is a Free Open Source Software
WordPress is free. This can come as a surprise to you, especially as you now know how popular WordPress among website users. As unbelievable as it looks, it is true. WordPress is that treasure that comes for free. Unlike some website builders that suspend payment until you begin to get traffic, WordPress won't demand such fees.
However, if you desire to use the premium features of WordPress, you will be required to pay, but this payment is not steep, that it will affect your budget. Going premium on WordPress allows you to access some exciting features. Some of these features are improved security, incredible themes, frequent updates, and expert guidance.
So, you don't need to spend to get a website for your business.
WordPress is Easily Customizable
As mentioned earlier, WordPress is free, open-source software. As open-source software, you have the liberty to customize your website based on looks and function. You can design your website to show your business ideas and brand. Also, WordPress has several plugins and themes. For instance, WordPress has a plugin that helps back up website data in the unlikely event of your website crashing.
WordPress has some exciting themes you can use on the theme's front, and you can even get more themes to use when you pay for premium. These themes have a soothing effect on customers who would visit your website, and it would also make your website look appealing to your customers.
WordPress is secure.
WordPress is very secure. This is not a surprise as WordPress is devoted entirely to giving its users a pleasant experience. The WordPress technical teamwork round the clock to keep the websites of their users safe. As a business owner, your data will be safe from the prying eyes of hackers. What if we told you that your website could even become more secure? This is possible by opting for the premium option for WordPress, which allows you to get regular security updates. Also, you can add more security plugins to keep your website even safer. After all, it doesn't hurt to be too safe.
Simple To use
You don't need to be a website technician to use WordPress, and neither do you have to spend long hours on your computer to be able to use WordPress. WordPress is straightforward to use, and it has a user-friendly website layout which makes website navigation easy. WordPress has an impressive admin dashboard that makes accessing certain parts of the website more accessible than people must have told you.
SEO loves WordPress
As confirmed by essay help enthusiasts, search engines prefer WordPress websites and rank these websites higher than websites that weren't built with WordPress. One of the reasons you are building a website is exposure, and WordPress will give you that on a platter.
Besides being naturally favored by search engines, you can download SEO plugins for your WordPress websites.
WordPress is Flexible
You have noticed how we have mentioned adding external plugins to your WordPress website. This is only possible due to WordPress's flexibility. This flexibility also extends to external extensions that you intend to use with your WordPress website.
WordPress is Mobile Phone Optimized
Some businesses have to complete an overhaul of their website so that mobile devices could access it. This isn't the case with WordPress, as it has a mobile view option for mobile devices. It is important to make your website is mobile-friendly as up to 3.5 billion people use smartphones, and there is a reduction in computer sales. Also, search engines rank websites that are not optimized for mobile very low. So, the point of having a website gets defeated as people won't even see your content.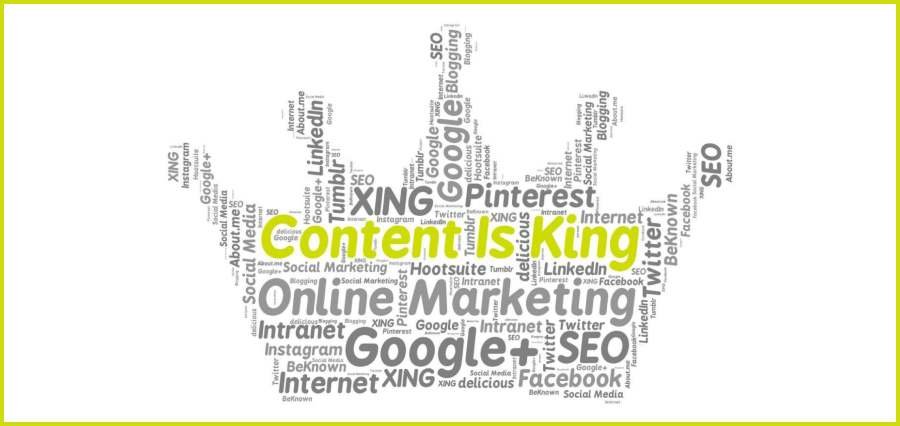 WordPress is Good for Content
WordPress controls more than 50% of websites that use a content management system. It's no surprise as WordPress has different features that make content management exciting. You can upload pictures, audio, and video.
Author Bio:
Susanna Balashova is a creative magician who adds excitement to Marketing (which many people find boring). She is a paper writing services review guru who makes work exciting and compelling and likes creating her own universe within some fanfic sketches. Contact her on Twitter or  Linkedin.